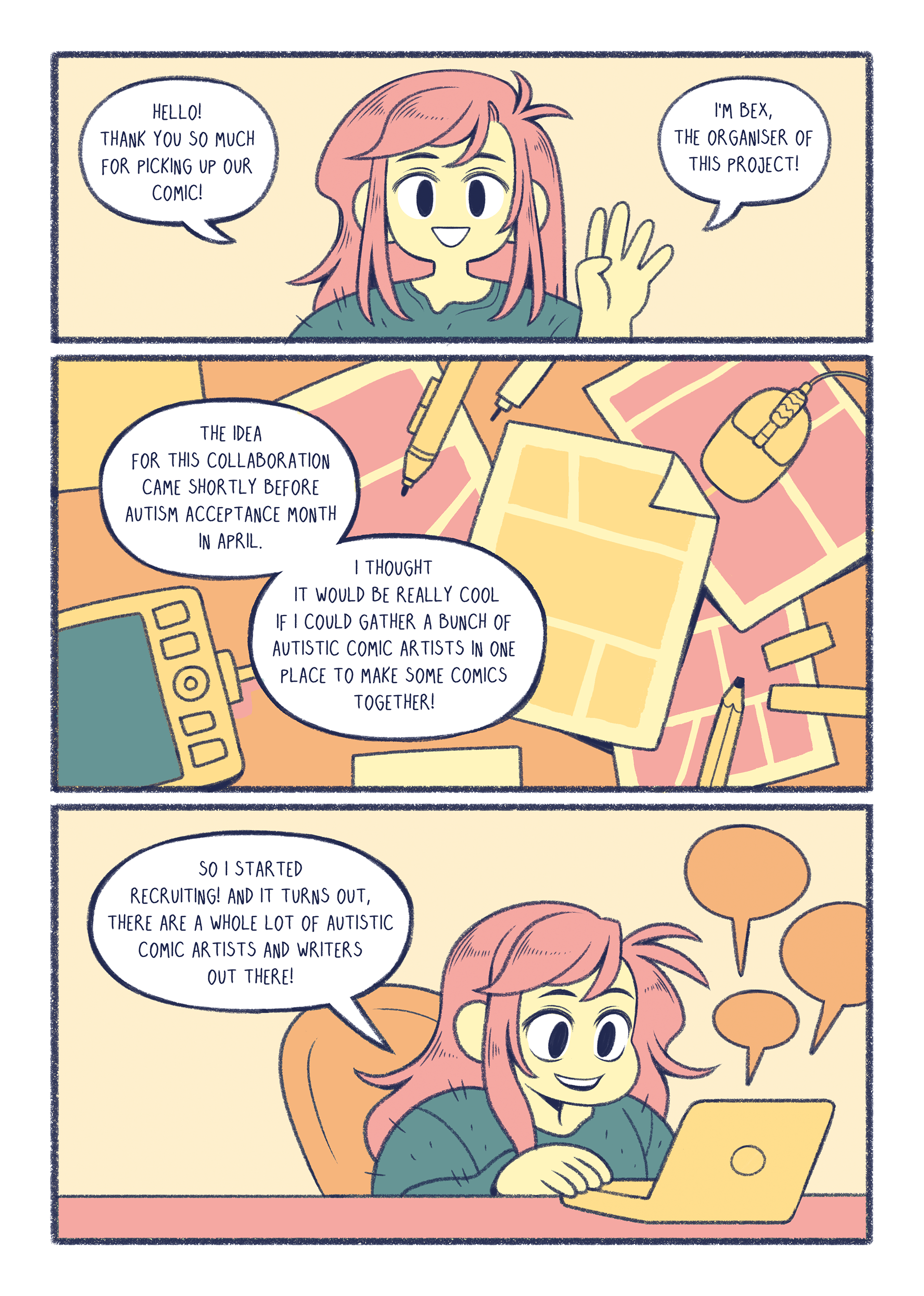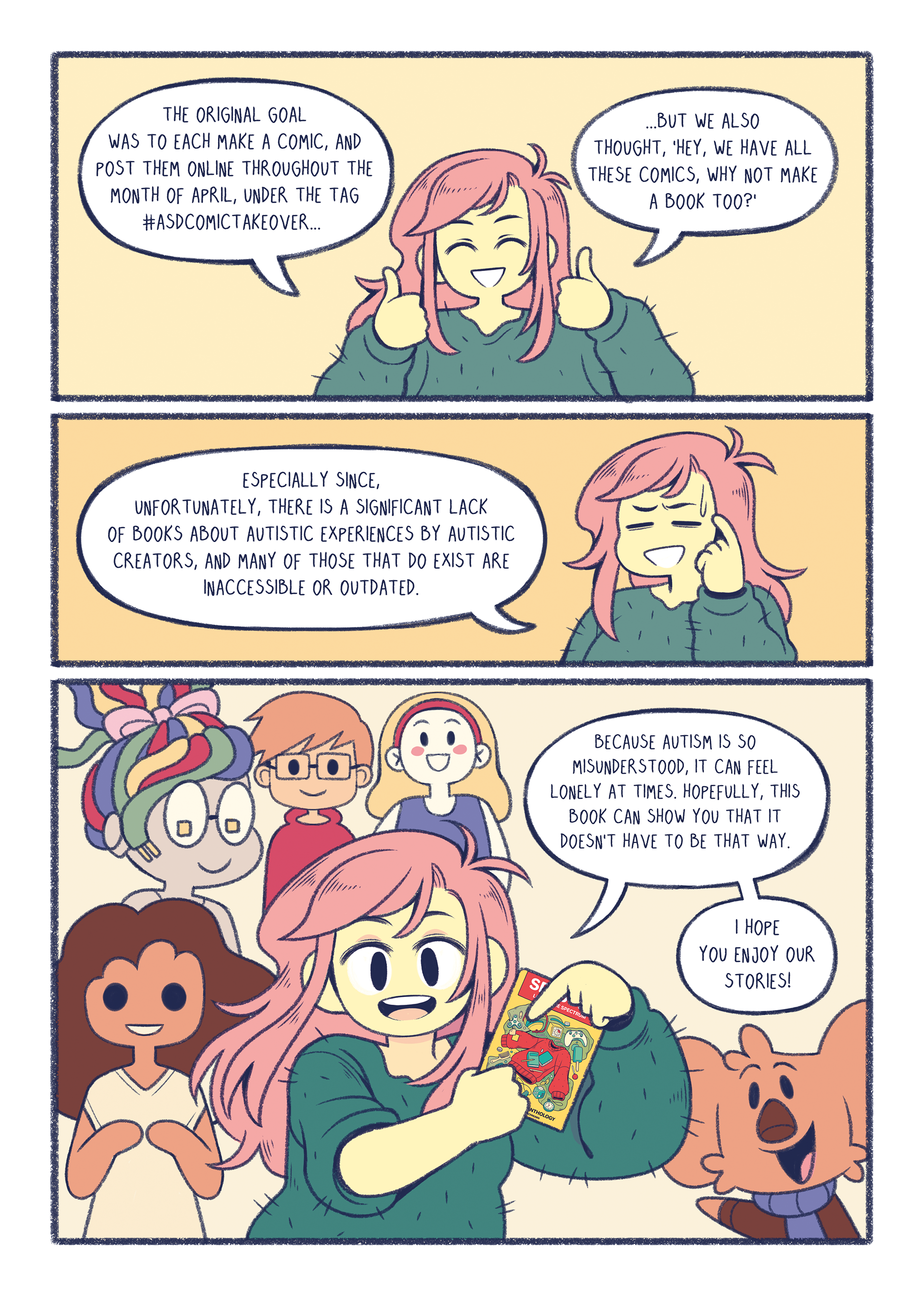 SENSORY: Life on the Spectrum began its life as a series of standalone comics. The idea was to get a bunch of comic creators together to make comics about autism, to post online during Autism Acceptance Month in April. 
During the creation period, we figured that it'd be a nice idea to collect the comics into a physical anthology, so in May, we Kickstarted the project. The campaign was incredibly successful, and in total we managed to raise about £48k (including off-platform backers).
Shortly afterwards, we were approached by Andrews McMeel who offered to publish the book. And so, SENSORY: Life on the Spectrum will be available in bookstores in Fall 2022!